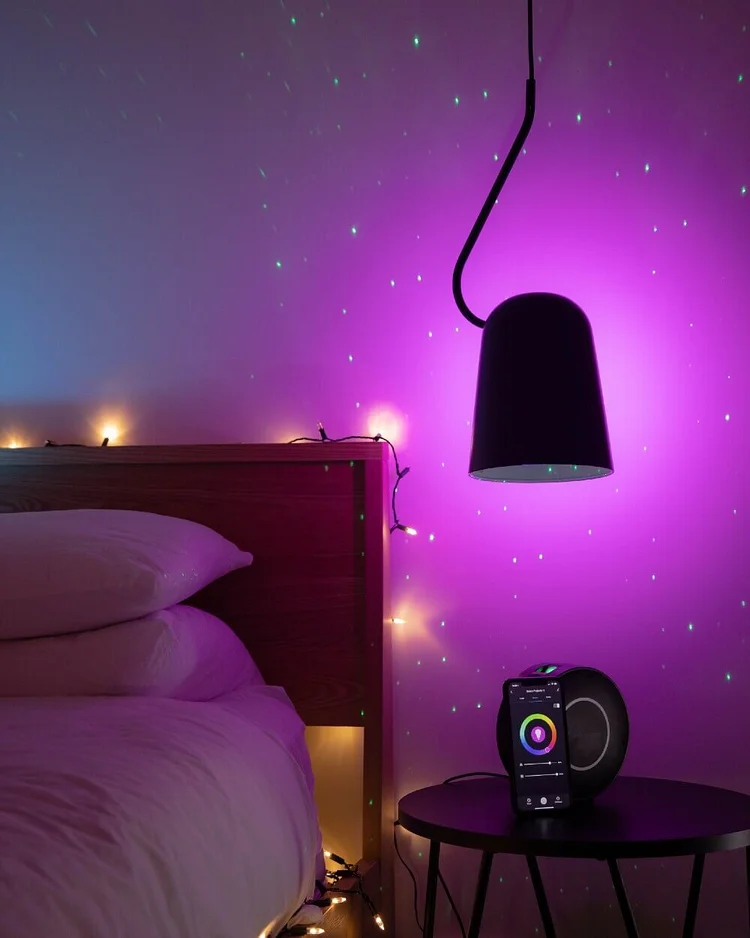 A futuristic device that fills your space with mesmerizing spotlights. Once the beam leaves the matrix and strikes a surface, you'll be immersed in an alternate universe of constellations, nebulae, and crashing ocean waves. Bring the night sky indoors and explore outer space from the comfort of home.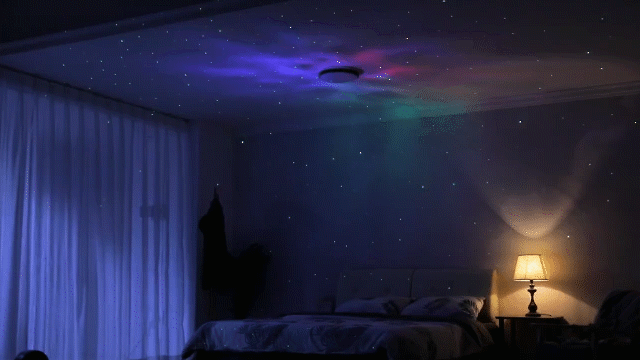 ★High-Resolution Stars and Nebula★ The galaxy projector features 15 lighting modes, high-resolution stars, colorful nebula (blue/green/red), and 360 degree rotation. There are nebula cloud lights mode and star light mode alone, or both modes of them together.Through remote controller setting, you can make the stars and nebula static or moving, fast or slow, flashing or solid, the incredible ambience to any room. If choosing rotation, the clouds & star will look like more real universe.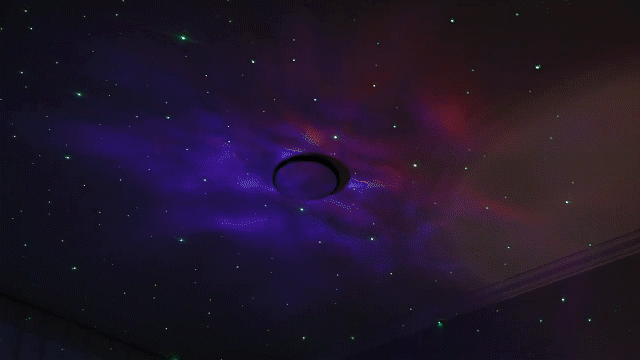 ★Remote Controller★ With a remote so it's more convenient at night. Through the remote control, you can change the lighting mode colors, rotation speed, and increase or decrease brightness. Creates thousands of stars with or without cloud formations, enjoy a gorgeous star lights projector show.Note: The remote control need two 3A batteries(not include), please check the remote control before using.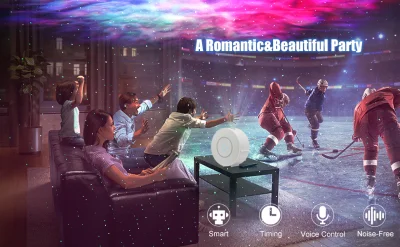 ★Brightness & Speed Adjustable★ 3 brightness levels and speed levels 30% 60% 100%) for your option and you can adjust a most appropriate brightness & 360° rotate speed. The 30% brightness adjustable can achieve a sense for physical and mental relaxing effect and do good to sleep on the night. It also works by sparking your kids into imagination, thereby making them fell relaxed.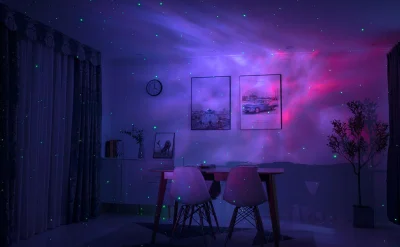 ★Safe For Use★ This star projector has many approved, FCC, CE, ROHS. Try our best to provide great product for you. The material of the galaxy light projector for bedroom is ABS Environmentally friendly materials, so that it has the high quality construction, durability and beautiful view. To protect the star projector,when the power is on, there will be turn on and then turn off, which is a normal situation. Just to set the galaxy light with the remote control.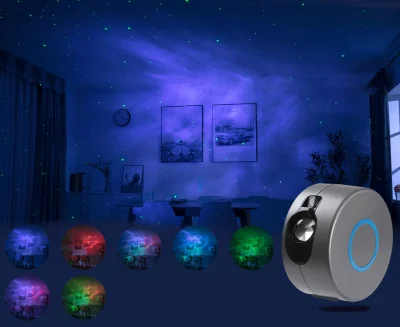 ★Multi-Function★ The galaxy projector could be use on children and adults bedroom/dancing/parties/ birthday/DJ bar/ karaoke/ Xmas/ wedding/ show/ club/ pub. So this means you don't need to buy many lamps, saving you money. Also it will be a good chose as a birthday/Christmas/Halloween gift.


Package Contains
Galaxy light*1


USB data cable*1

Remote control *1 (without battery)


Manual *1