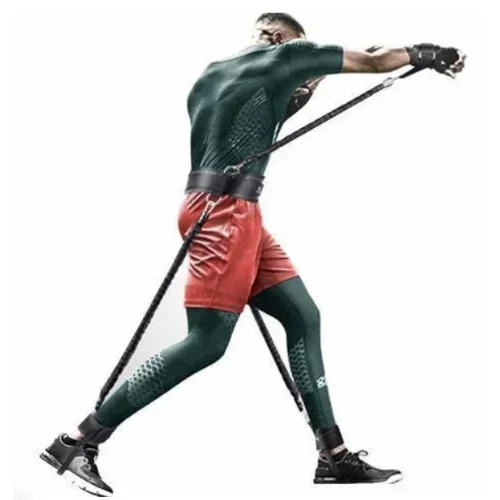 Improve Your Speed And Strength With This High-Quality Trainer!
Looking for the perfect training buddy that can help you burn those calories and maintain your strength while in quarantine? 
Try this ultra-efficient Full Body Resistance Trainer that will help strengthen your upper and lower body! 
You need the perfect amount of resistance while doing your daily workout to maintain the integrity of striking movements! 
It consists of a complete set of resistance trainer that you can choose from! 
A must-have exercising tool for every fitness buff!
Train the exact forms and motions you have in your sports using this amazing Full Body Resistance Trainer!
Adjustable Resistance And Fit!
You can increase the resistance by adjusting the buckles to add more elasticity on the rope! 
Product Specifications:
Color: Black, Red
Package Includes:
4 x High-Quality Resistance Bands
2 x Adjustable Ankle Straps
2 x Wrist Straps
2 x Foam Handles
1 x Adjustable Waistbelt 
1 x Carrier Bag
A comfortable padded belt that can be changed from 26 inches to 41 inches for an easy workout session!
This incredible Full Body Resistance Trainer is everything you wanted to get those muscles working is within your reach!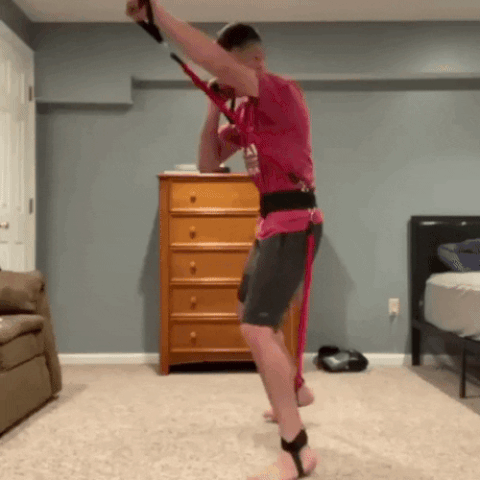 Protects Your Joint And Strengthen Your Guard!
Engages your muscles more while putting less pressure on your joints to avoid future injuries!
When you're used to resistance trainers, your body performs better, explosive, and healthier!
Saves you money and time because you don't need to g to the gym everyday to stay fit!
Made of high-quality latex, durable rubber, and custom-engineered nylon that will last longer than ordinary trainers! 
Helps strengthen and excellent killer cardio workout!
Burn those calories at the comfort of your home by adapting this reliable Full Body Resistance Trainer to your workout!