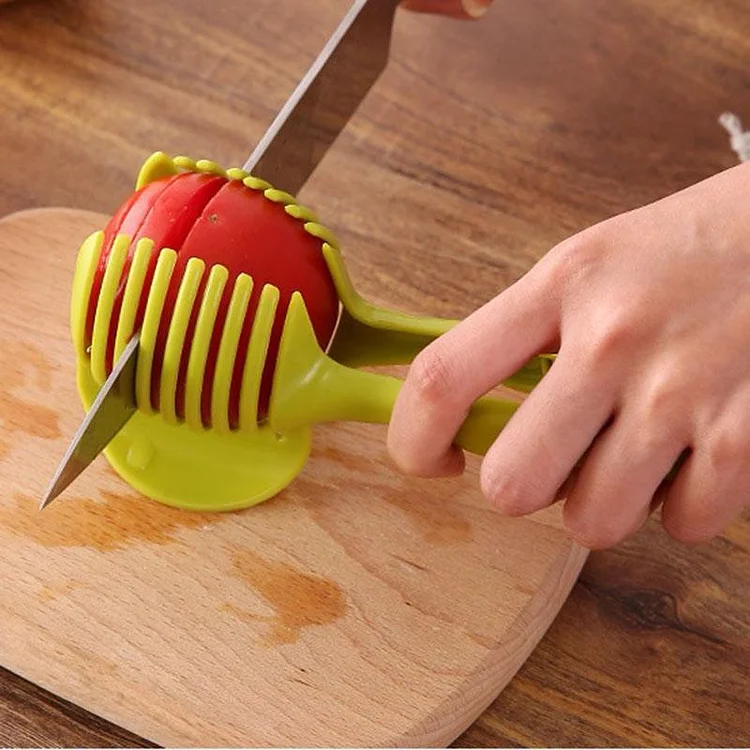 Features:
Features a non-toxic tong rack
Helps to cut uniform slices
Material: ABS Plastic
Description
Make PERFECT Slices Every Time!
Cut consistently sized slices of lemon, tomato, onion, or fruit with this easy-to-use, Food Slicing Tool Holder. Crafted of high-quality ABS plastic, this handy food slicer features a tong rack that helps you achieve perfectly-spaced cuts without accidentally slicing through the entire vegetable or fruit. To use it, simply place your fruit or vegetable on the rack and push the tongs to close and hold it in place, then make your cuts through the rack. It's as easy as that!
This innovative device keeps your vegetables or fruits in place as you slice them and your hands are nowhere near the sharp blade of the knife, making your job faster, easier and safer!