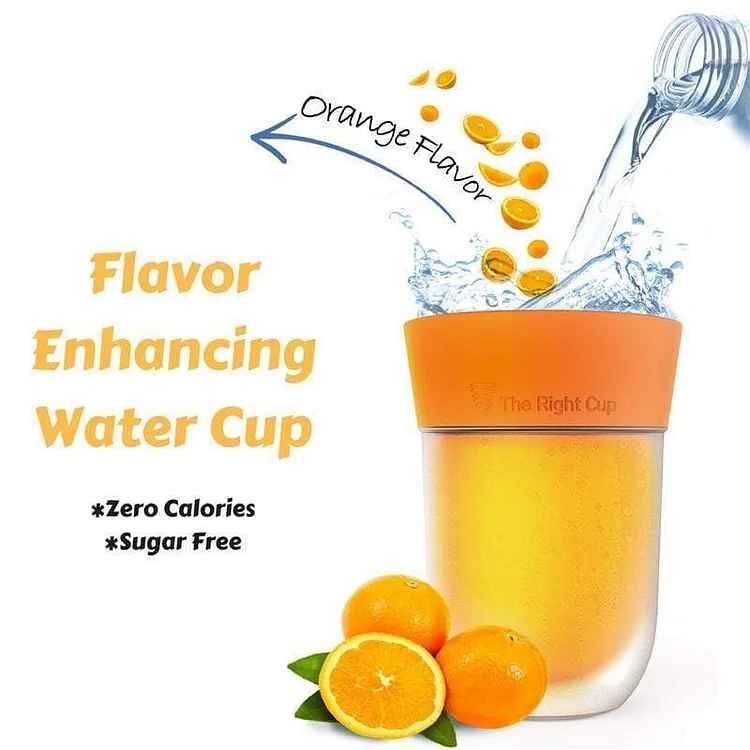 Product description
What if you could turn sparkling water into Coke?
DRINK MORE

 

WATER

 

WITH

 

HEALTHY FLAVORED WATER CUP

 

FROM NOW!
✅Free of preservatives
✅Free of additives
✅Free of sugar

Only simply adds a tasty flavor to your water

!
✦

A PERFECT SOLUTION FOR INCREASING WATER CONSUMPTION AND IMPROVING HEALTH!

Great for kids, adults & diabetics. Drink less fruit juices or drinks sweetened with erythritol, saccharine, or organic stevia. Food-grade flavors built into the cup to produce a likable water-drinking experience. Since it's just water, it's zero calories. Perfect for losing weight and increasing hydration. This is not a magical cup that turns water into juice though it can create a better drinking experience
✦

THE EASY, LOW-COST, HASSLE-FREE WAY TO ENJOY DRINKING WATER

. Simply add regular tap, mineral, or soda water to our BPA-free flavor-scented cup. The Right Cup works through the sense of smell which enhances the flavor of tasteless water just by adding water. With The Right Cup, there's no need to go to the trouble of buying and cutting up expensive fruit or vegetables to flavor your water; simply add the water for an easy, delicious, and healthy serving of water.
✦

PORTABLE, CONVENIENT, AND EASY TO USE

. With the demands of life, it's sometimes hard to drink enough water. Take The Right Cup wherever you go—it's perfect for post-workout hydration or for ensuring your child gets proper hydration even when you're on the go when you're most tempted to buy sugary drinks. Made of recyclable plastic comparable to the size of a can of soda or iced tea, The Right Cup is built for portability. Wherever you are, all you have to do is add water!
TRICK YOUR BRAIN, DRINK MORE WATER!
Our 
Healthy Flavored Water Cup
 is designed to hydrate you better
 by convincing 
you you're 
drinking flavored water
 when it's really plain old 
H2O.
Product specifications
Material: food grade plastic

Package includes