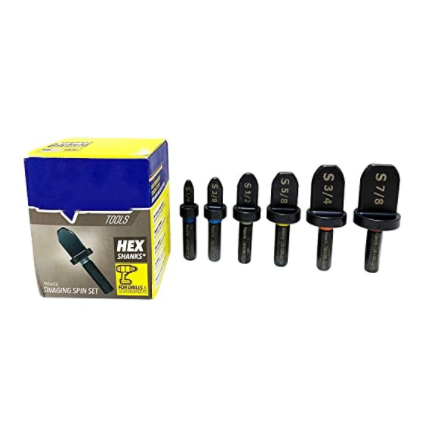 Detail:
Swaging Tool Drill Bit Set With 1/4" 3/8" 1/2" 5/8" 3/4" 7/8" Bits For Soft Copper & Aluminum Tubing Features: The full range of Swaging Tools to make it easier to expand HVAC tubing. Preserves copper/aluminum malleability while doing the swaging, avoiding cracks and leakages. 6 Pieces Set with the most common HVAC tubing diameters: 1/4" 3/8" 1/2" 5/8" 3/4" 7/8" Works for both hard and soft copper Standardized, easy to braze swages in one set. The swage stopper will provide great swage depth for a perfect fitting. Drill Minimum Requirements The tools are designed to work along with drills and/ or screwdrivers, with minimum of 1,800 RPM and 500 watts for corded drills, or superior and 1,800RPM and 18V, or superior, for cordless drills. Using the tools along with less powerful equipment may result in high decrease of performance.
With 1/4" 3/8" 1/2" 5/8" 3/4" 7/8" Bits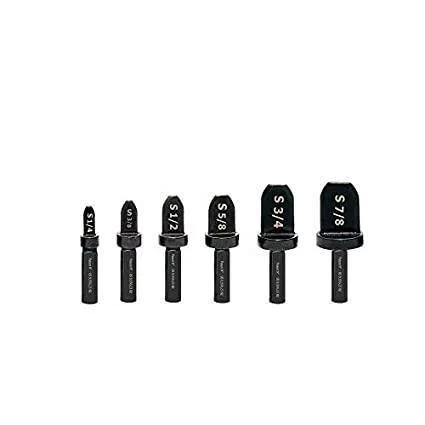 CUSTOMER REVIEWS:(See more real products)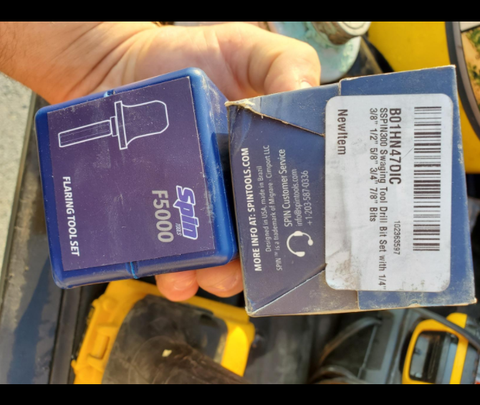 "I honestly can not say enough about this set! I had seen it previously on shelves at parts houses but I could never bring myself to pay so much for "a set of bits". When this tool popped up here feed I thought "Why not?" I had a lot of credits so I ordered the set. Well... This set of swages has since become the most used tool in my bag. I am never using couplings again! This set has reduced my soldering time by about ⅓. Plus my soldering looks a lot cleaner too as there is only one joint instead of two. If you're considering buying the Spin swage set but you're on the fence about whether or not it's worth the price, get it.
-----------------------------------------------------
Heat by Friction
Fits into any Drill*
10X faster
Avoid Cracks and Leaks
410a Compatible
HVAC Ready