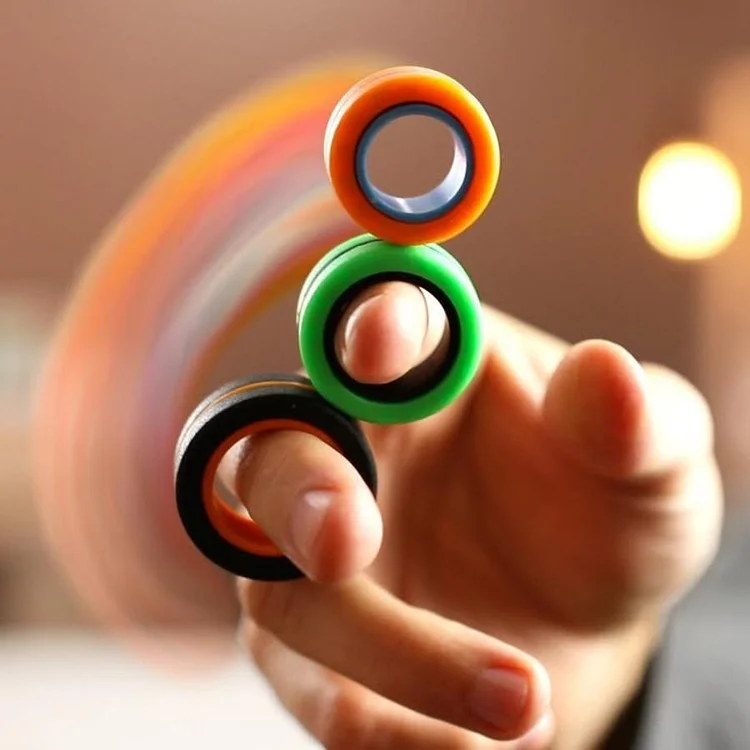 Release Stress and Anxiety With This!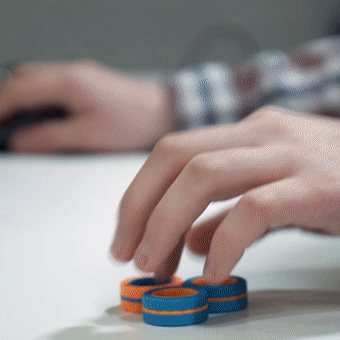 The FinGears Magnetic Rings are magnetic free-style rings, unlike any other fidget or stress relief gadget. Spin them, perform tricks, stick them to surfaces, play games with your friends.
Turbocharge your imagination, dexterity, and wash away stress. Anyone can become a magnetic master! This skill game is not a fidget spinner! The FinGears are streamlined with a universal design of snappy magnets encased in colorful vibrant rings with multi-directional spin.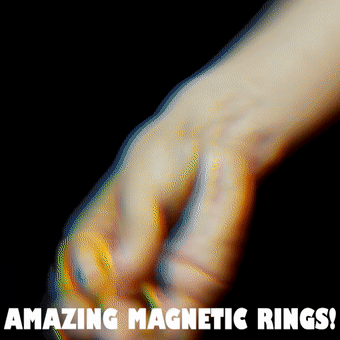 FEATURES:
Best Anti-Stress Toy - If you liked the idea behind fidget spinning and cube clicking sensory toys but hated their noisy, rattling overall design, then you'll love our sensorial stress relief fidget rings set!
Relax & Increase Your Focus - Fidget sensorial toys grab your mind from wandering around anxiety-ridden thoughts, and keep it focused in one place. Thus, it allows you to redirect your mental sources wherever you need afterward. It's an ideal, calming companion for you to use at your home, office, work, school, uni, travels, and much more!
Magic Props For Beginners - Floating magic rings can help make your job easier in a magic show. Doesn't matter if you are a child, an adult, or someone who is interested in magical tricks, you can be a magician and show your skill in front of your family and friends.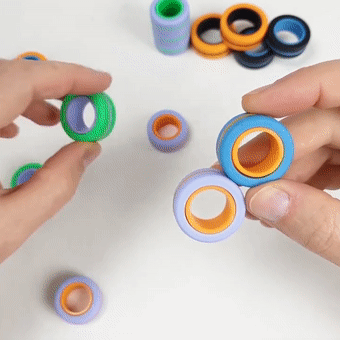 SPECIFICATIONS:
Magnetic ring size: Outer ring 3 x 1 cm
Inner ring diameter: 1.8 cm
Package size: 14.5x10cm
PACKAGE INCLUDES:
3 x FinGears Magnetic Rings