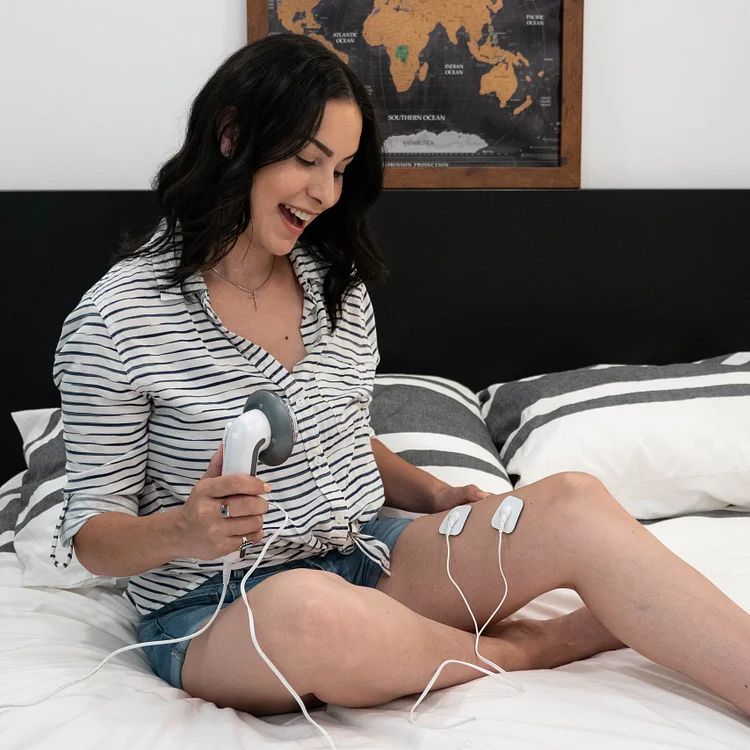 Features:
Lightweight, easy-to-hold body made of plastic
Works on the latest EMS+ infrared+ ultrasound technology
Produces 1,000,000 ultrasonic vibrations per second
Perfect to restore skin elasticity and lose fat without surgery
Recommended to use every 3 to 5 days, 20 mins a session
Package include: 1 power adapter + 1 wire
1 + 1 pairs of contact pads included
Description
The Fat Burning Body Shaping Massager produces infrared heat to encourage blood flow underneath the outer skin layer. Fat deposits are broken down and eliminated by the body. Aches and pains are also reduced because of improved blood circulation. This massager can be enjoyed as either a facial or body infrared tool that targets wrinkles and improves skin texture with constant use.
This implement is currently the latest and most popular, must-have item in the beauty industry. The infrared Fat Burning Body Shaping Massager reduces fat fast and the technique is comparable to the main principles found in Electronic Muscle Stimulation or EMS, slimming instruments found in beauty salons. The only difference is that you can use it in the privacy of your own home. With an ultrasonic vibration of 1,000,000 times per second, this Slimming Massager can stimulate and regulate the cell membrane as deep as 5-6 cm under the skin to increase skin permeability, while helping to faster absorb cellulite products. The ultrasonic wave massage it provides can stimulate the skin cells and restore the skin's elasticity.
Ultrasonic function:
It can help with faster absorption of cellulite products.
Regulates lymphatic drainage, eliminates edema and tightens the skin.
EMS low-frequency function:
Accelerate blood circulation and metabolism
Increase the absorption of other beauty products: creams, lotions, gels, etc.
Enhance skin elasticity, prevent wrinkles and eliminate dull skin
Reduce absorption of harmful substances and lose weight
Deeply cleans and maintains skin moisture
Eliminates double chin
Reshapes and slims the body's curves
Eliminates fat on waist, legs and arms
How to use for best results:
Use your Body Shaping Massager around 15 or 20 minutes each session, depending on the size of the area and the thickness of the fat layer. Sometimes results can be seen after the first treatment with even more improvement within a few days.

You can use your Body Shaping Massager every three to five days and you should use it no less than six to ten treatments for best results.