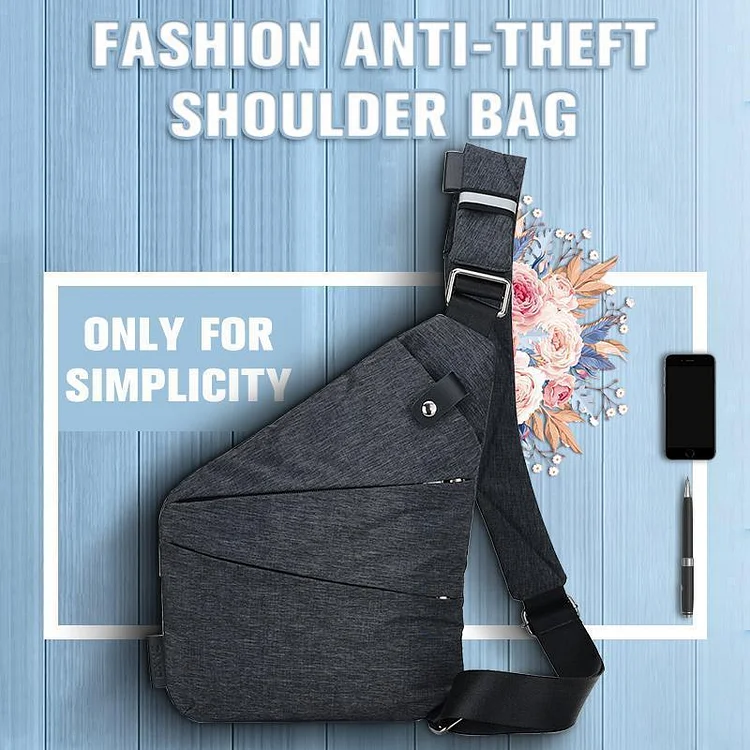 Description:
Comfortably use a personal pocket bag as if it were a natural part of you. Enjoy the flow of getting exactly what you need instantly, with quick and easy access with a quick hand movement.
Compose a limited pocket space with your geometric design pockets to naturally adapt to all your everyday essentials.
Clear awareness and easy alert for any thief, anti-theft.
Uniform weight distribution around the body: allows your shoulders to rest, unlike normal handbags.
For men and women with adjustable straps to fit any size. The strap has a total length of 105 cm / 41.3 inches. 
Deep and resistant inner pockets layered one below the other with soft and silky material to maximize space and comfort. You can also use it under your jacket for added security, and use it as additional internal pockets.
Get the premium feel of the dark gray color, an atmosphere of sophistication, with the best selected zippers, high quality water repellent material.
NOTES
Choose the right shoulder if you want to have the strap on the right shoulder and the bag on the left side. (Recommended for right-handed people)
Choose the left shoulder if you want to have the strap on the left shoulder and the bag on the right side. (Recommended for lefties)
SPECIFICAtTIONS
PACKAGE INCLUDES
1x Fashion Anti-Theft Shoulder Bag