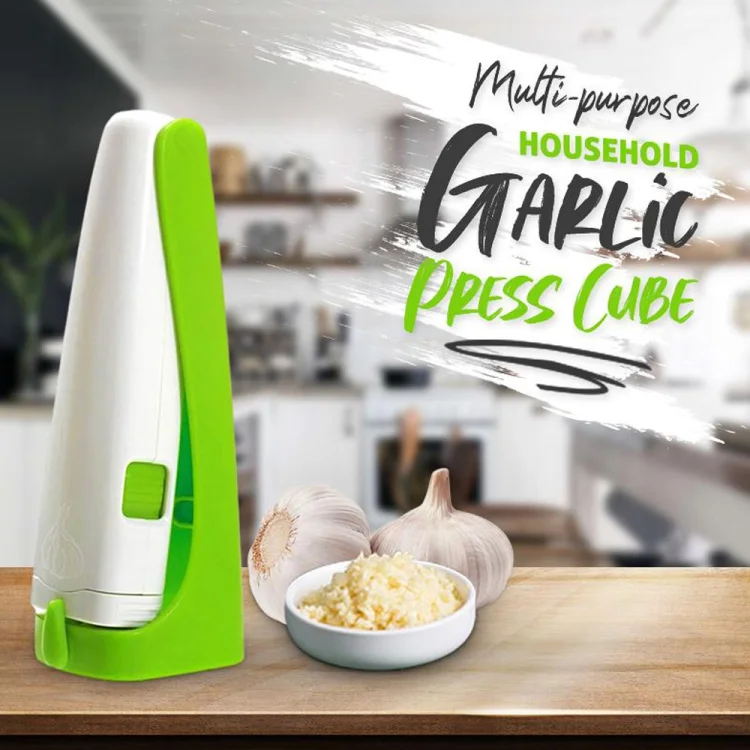 Features:
Gives tiny cubes of garlic on one squeeze
Food-grade plastic construction
Handles 4 cloves at a time
Stainless steel blades
Easy to clean and set up
No smelly fingers now
Description
Bid farewell to smelly fingers and time-consuming garlic cutting during food preparation. This garlic cuber will give you fine cubes of garlic in a few squeezes. Enhance the flavor of your meat and vegetable meals with finely cubed garlic.
What you will get:
Handles 4 cubes at a time: Insert 4 peeled garlic cloves at a time and squeeze the presser to get instant mini garlic cubes.
No cuts or smell: There are issues of cuts/wounds and smelly fingers when using knives to cut garlic. This garlic grip has no such problems.
Easy-to-set up: Remove the chamber and insert the cloves in it. Attach it with the grip and voila, you are done.
No mess: The stainless-steel blades cut the clove into tiny cubes rather than pressing and mincing it to generate juice.
Food-grade material: Made of environmental-friendly plastic which is not hazardous to health.