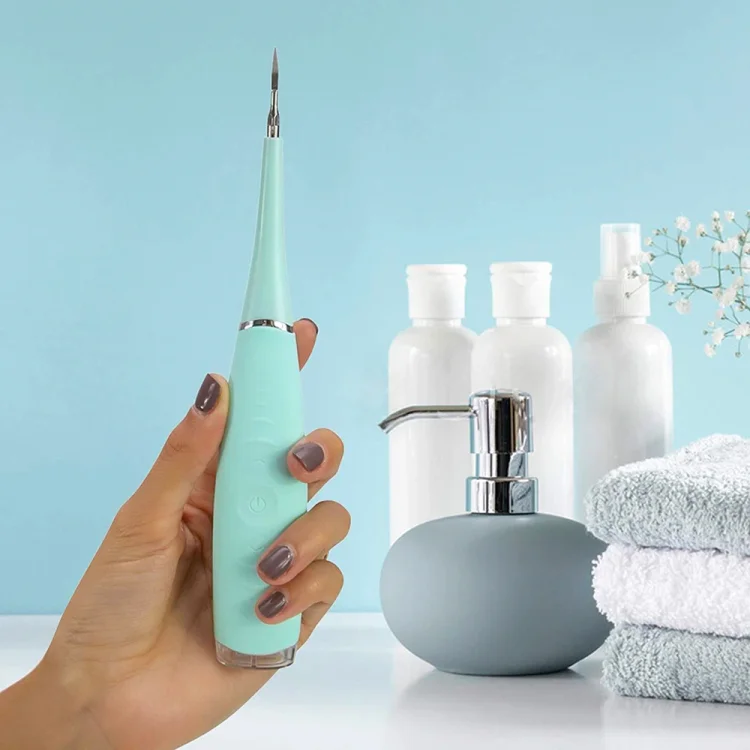 Features:
Silicone + plastic body
Alloy steel head
Removes smoke stains, tartar and calculus
IPX6 level waterproof security system
Rechargeable battery system
One charge gives 200 times of usage
Description
Want a conspicuous smile like Celebs have? No magic or expensive treatment is needed! Just get that elegant smile with an all-in-one Dental Calculus Remover tool. How does it work? It is an electric tool with a sharp nib that scraps off all the tartar, plaque, or dental calculus. It scratches even the thinnest layer of tarter from your teeth without damaging the teeth enamel. However, you need to make sure to use it slightly on the teeth and when you get the desired whiteness, leave its usage. No more expensive dentist appointments for a sparkling smile with this ultimate Tartar removal tool.
What you'll get:
1 X Dental Removal Tool: This will be the chargeable tool that you can directly use on your teeth to have an elegant smile.
1 X Data cable: This one will be used for charging and will fit in any USB port for charging your device.
10800 vibrations/min: Such a high frequency ensures your teeth are cleaned properly.
5 speed levels: Adjust the speed according to your requirement
1 X Instruction manual: You will also get an instruction manual on how to use, how to care, and how to store your all in one tool for long.
Silent operation: Clean your teeth with it without waking anyone. Silent motor operation.