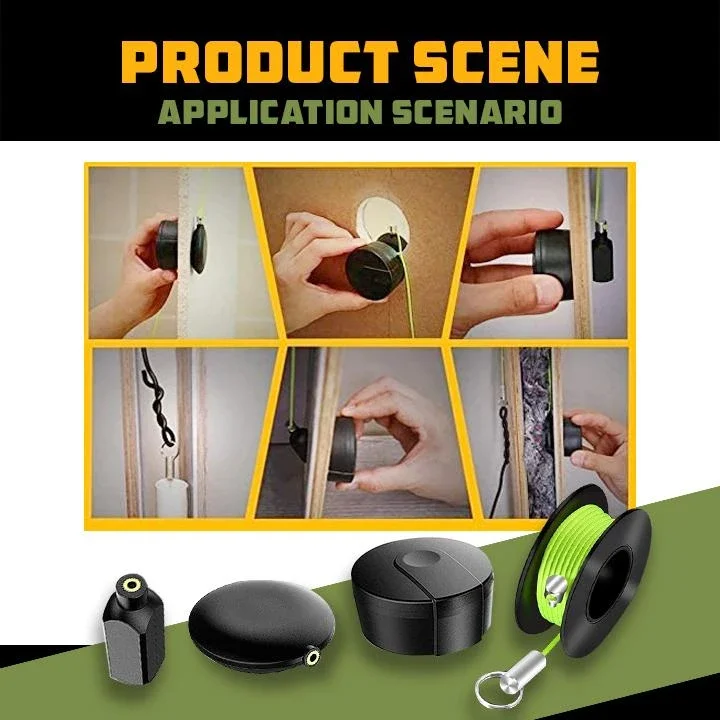 Cable running and house rewiring is easy with, Easy Wire Cable Puller.
No more losing wires behind walls, Pipes, or under the floor.
The strength of the magnet is what makes this tool what it is
and can easily run it underneath floorboards with accuracy.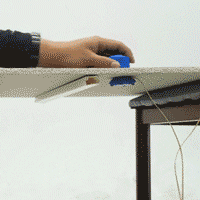 STRONG MAGNET:
Designed to make it easier for electricians to route cables
through the holes in the floor. The Magnets Jump Over Obstacles
to ensure cables have a clear way to run through
while unknowing exactly where it is.
CABLE GUIDES MAGNETS:
Snap-in cable guide, a magnetic cable pull system allows you
to pull cable effortlessly Through walls, floors, and ceilings.
No more Struggling with cable routing between
walls and confined spaces.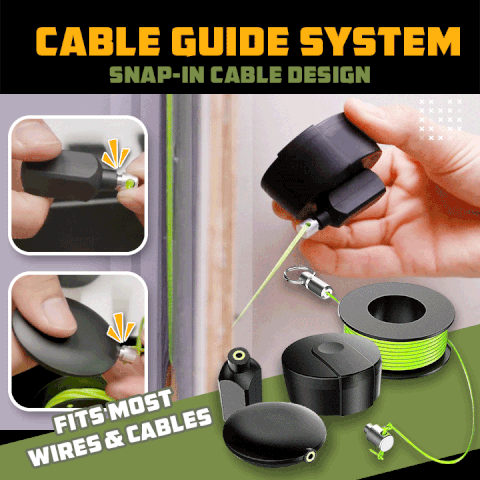 SAFE SURFACE:
Eliminate damage on surfaces and numerous trips in and out
behind walls while on the job. You can't be intrusive into the
walls too much, where you need to get cables
down the back of a cavity wall.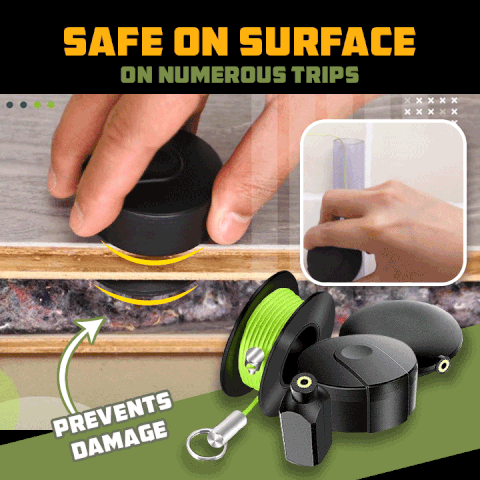 HOW TO USE:
Step 1. Uncoil the cord from the spool, place the bait magnet (with a cord attached) through the place you need;
Step 2. Secure the cable (up to 10mm) to the eyelet attachment;
Step 3. Connect it with scout magnet together. Using the thumb grip, pull the cord through the wall;
Step 4. Pull the cable through the void with ease.
:
Product Type: Magnetic Wire Pulling System
Material: Nylon, Magnet
Cable Lenght: 6m
Color: Black
1x Easy Wire Cable Puller