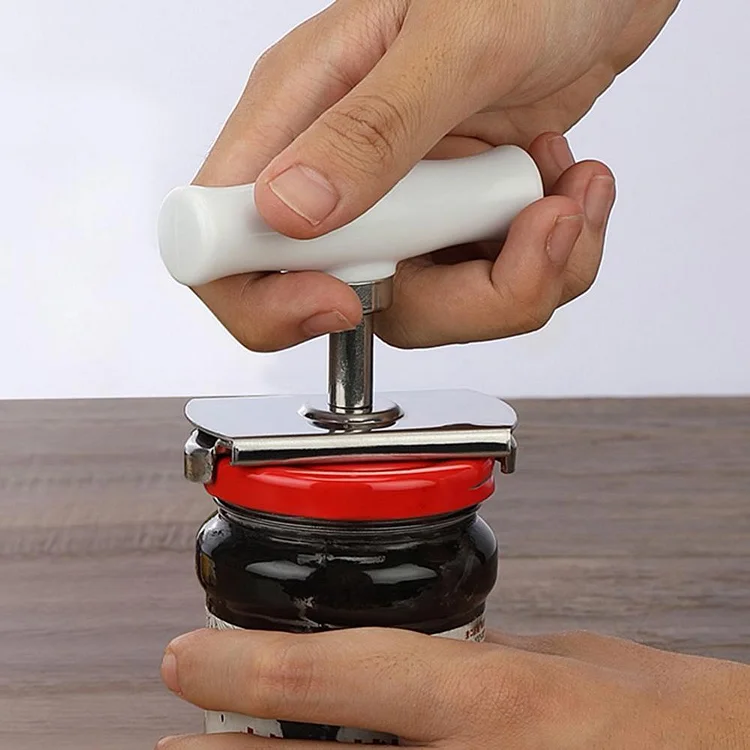 Features:
Stainless steel material makes it durable
1 twist with the lowest force opens tightest jars
Adjustable mouth to fit most of the jars
Doesn't harm jar lid while opening
Description
With the Easy Grip Jar Opener, you can EFFORTLESSLY open the TIGHTEST jars & bottle caps within seconds!
This durable, stainless steel, Easy Grip Jar Opener is a simple, but sturdy tool, designed to save energy by opening lids on bottles and jars in just seconds, with one simple twist! The adjustable, opening mouth features steel teeth, on the clamp, that grab the edge of stubborn lids tightly and hold on while you twist!
Our Easy Grip Jar Opener makes opening even the tightest jars effortless. The jar opener is adjustable and will fit most jars. Simply place it over the jar lid and twist the handle to open. It's that quick and easy! This utensil is perfect for seniors and folks with rheumatoid arthritis.
Adjustable design
Fits most jars (diameter must be between 2.4cm and 10.2cm)
Opens bottles and jars with one simple twist
Stainless steel
Easy to use