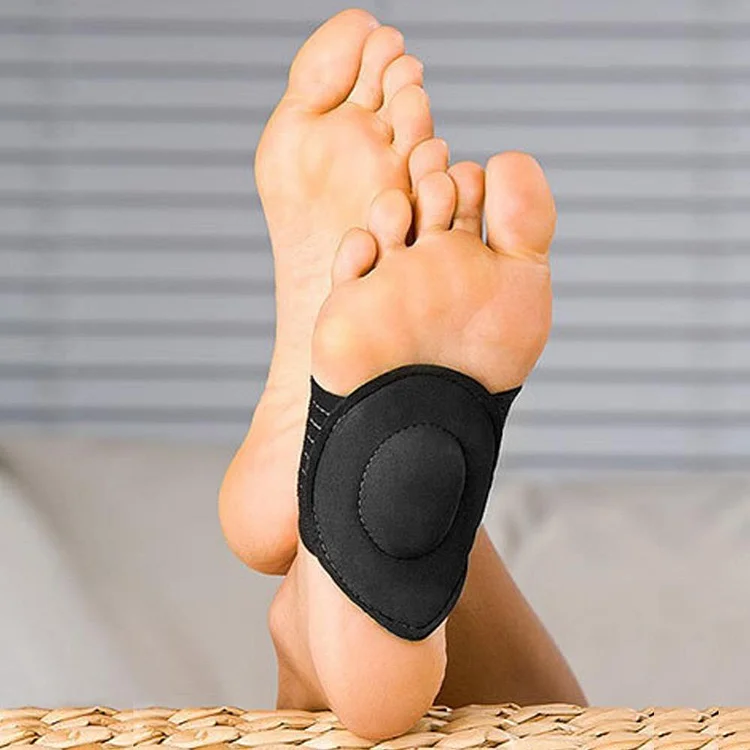 Features:
Recommended healing pads made with comfy fabric
Fits everyone
Available colors; black & green
Tested Ache reducer, pain healer, & posture corrector
Easy to wear with or without shoes
Best to fight the plantar fasciitis symptoms
Cushioned pads for easy walks without feeling pain
Description
SUCH A SIMPLE SOLUTION!
Our Cushioned Orthotic Arch Support Pads help ease the pain caused by Flat Feet and Arthritis! These 'semi-socks' provide you with all the support and comfort you need for tired, achy feet. They have built in padding on the underside to help raise fallen arches and eliminate pains associated with flat feet. Support Pads will also help to relieve symptoms of plantar fasciitis.
Natural Remedy – Works perfectly to lift fallen arches, fix flat feet & help correct other foot issues.
Body Fixture – Helps reduce pain in the lower back, hip, knee ,heel, arch and ball of foot.
Comfortable – They're perfect for everyday use and you don't even have to wear shoes!
One Size Fits All – No measurement required, Support Pads will fit any foot size or width.
Product Details:
Material: Fabric
Color: Black & Green
Size: One Size fits All
Dimension: 3.9 x 3.4 x 0.8 inches
1 pair of pads (left and right)