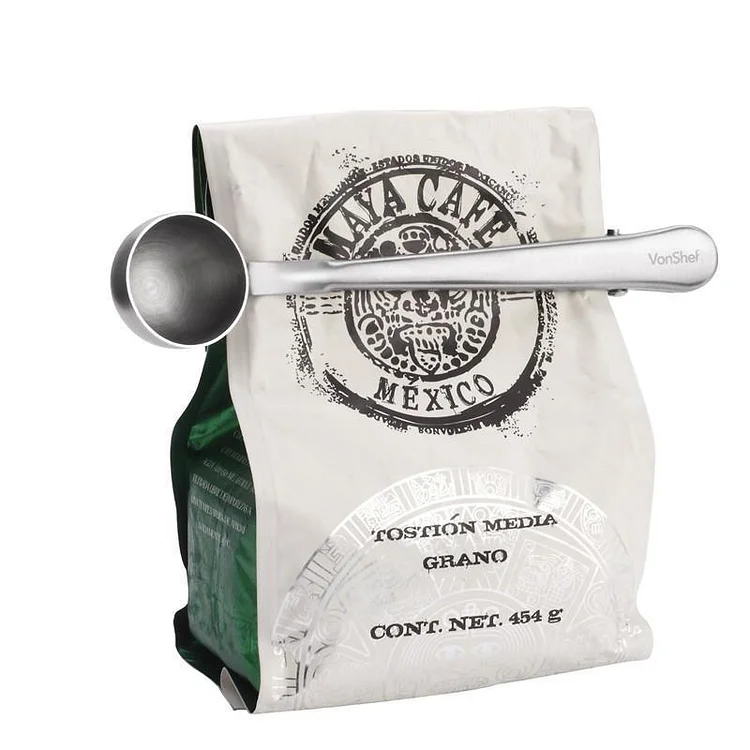 Features:
Coffee Lover
Serves as a measuring spoon as well as a coffee bag clip
Description
Are you a coffee lover, but always searching for your measuring spoon? We've got the perfect solution. This handy Coffee Spoon Bag Clip not only keeps your coffee fresh longer, but is a convenient way to keep up with your measuring spoon. Now, in a matter of minutes, you can brew the perfect cup of coffee.
Durable, reusable, portable, smooth handle.
Accurately measure coffee quantities for cafetiere, filters and percolators
Suitable for use with all coffee machines and instant coffee
With the unique, built-in bag clip your coffee stays fresh and tasting great. Just use the built-in bag clip on the measuring spoon to seal the bag after each use.
Can also be used to measure milk powder and tea leaves, etc.