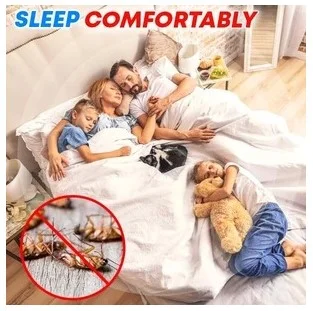 🤖Domino effect of eliminating all cockroaches in your home!🤖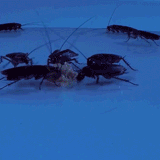 The Cockroach Eliminator is a contagious bait that delays mortality to ensure that one infected cockroach will be able to spread it to others that get in contact. Its formulation is safe on people and pets, specifically made for cockroaches. Use it in your home, office, or business establishment and never see one again!
FEATURES:
Contagious Bait:
Each cockroach that comes in contact with the bait can contaminate up to 40 other cockroaches by way of direct contact or through faeces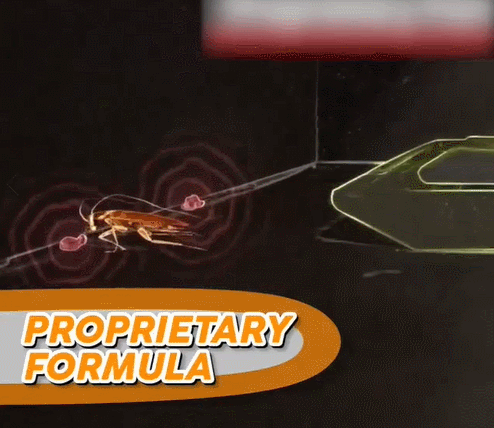 Mild Scent:
Gel bait has a mild scent so it does not shoo away cockroaches and so they are free to walk on it and get the bait.
Delay In Mortality:
Cockroaches do not immediately die upon contact with the gel bait as they are given the time to roam around to infect other cockroaches.
Safe On People and Pets:
The killer gel bait is only harmful to cockroaches and is safe on people and pets.
Wide Use:
Can be used to clear out cockroaches in your home, office, or business establishment.
HOW TO USE:
Open the package and take out the product, and rotate it counterclockwise to lower the syringe cap.
Rotate clockwise to rotate the matching pin in the box to the front of the syringe.
After the installation is completed, unscrew the front end of the needle and press the end, and the glue bait appears on the needle.
point into a round shape, and put into the hazardous area of the activity;
There should be more application points, and the application amount should be the size of rice grains;
Place it in a corner, a gap, etc. where it is not easy to touch.
SPECIFICATIONS:
Material: Killing rubber bait
Net weight: 10 g
Size: 18 cm / 7.1"
Packing size: 18.5*2.5*3.5 cm/7.3*1*1.4"
Applicable places: family, office, hotel, restaurant, clubhouse, restroom, kitchen, kennel, etc.
PACKAGE INCLUDES:
1 Pc Get Cockroach Eliminator*1
3 Pcs (Buy 2 Get 1 Free) Get Cockroach Eliminator*3
5 Pcs (Buy 3 Get 2 Free) Get Cockroach Eliminator*5