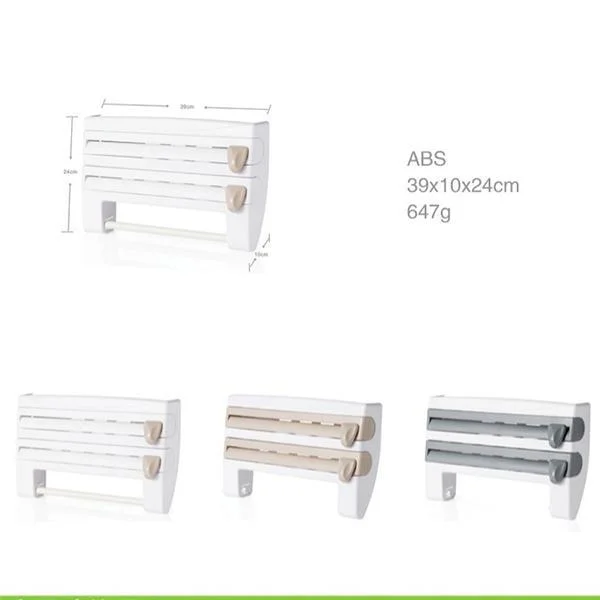 Product description
1. Elegant, safe, and practical accessory for the modern kitchen: a wall-mounted roll holder for aluminum foil, cling film and kitchen towel. 
2. Everything is stored neatly in one place, Both roll containers are equipped with razor-sharp blades, which cut the foil neatly and precisely. 
3. After cutting, the foil/film ends stick out far enough from the roll holders to get an easy grip next time and be able to pull out The cutting blades are safely hidden behind the ergonomically designed cutters. 
4. Wall mounted kitchen roll holder with cling film, storage rack and foil cutter. 
5. Convenient and suitable for using to storage cling film in kitchen.