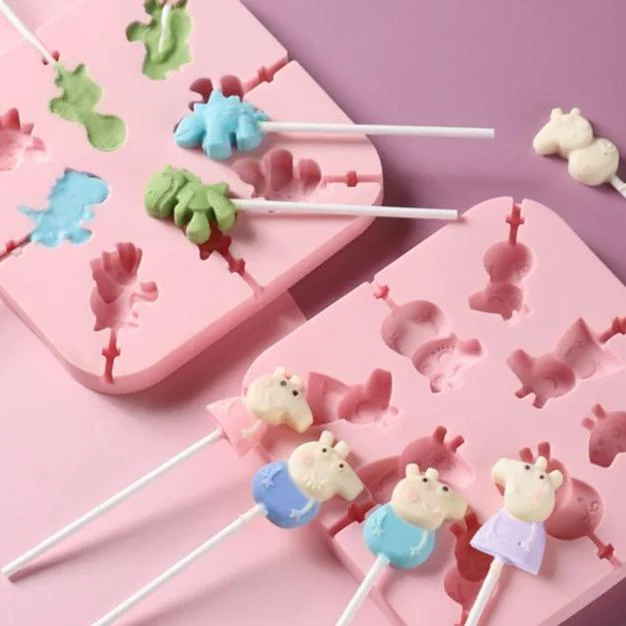 FEATURES:
Product size: 14cm*14cm
Soft texture, smooth surface, easy to demould,
Food-grade silicone material, contactable, safe and odorless
Not easy to deform, resistant to high and low temperatures, and can be placed in the oven and refrigerator;
Contains 2 silicone molds, 2 packs of paper sticks, 2 silicone lids
Instructions for use

1. For the first time and after each use, wash with hot water (diluted edible detergent) or put it in the dishwasher. Do not use corrosive detergent or foam to clean. Make sure that the silicone mold is thoroughly dried before each use and storage.

2. When baking, the silicone mold should be opened on the flat baking tray. Don't let the molds be dry-baked. For example, for a six-mold, you only fill 3 molds, and the other 3 molds must be filled with clean water. Otherwise, the mold will burn out and the service life will be reduced. In order to achieve good results for the baked products, lightly spray a small amount of anti-stick baking pan oil on the surface of the silicone mold before baking.

3. When the baking is completed, please remove the entire baking pan from the oven and place the baked products on the grid to be cooled until it is completely cold.

4. Silicone molds can only be used in ovens, ovens and microwave ovens, and must not be used directly on gas or electricity, or directly above the heating plate or under the grill.

5. Do not use all-purpose knives or other sharp instruments on the silicone, and do not stick to heavy pressure, pull, or violently face each other. 6. Silicone mold (because of static electricity), it is easy to absorb dust, it is best to put it in a paper box and put it in a cool place when it is not used for a long time.