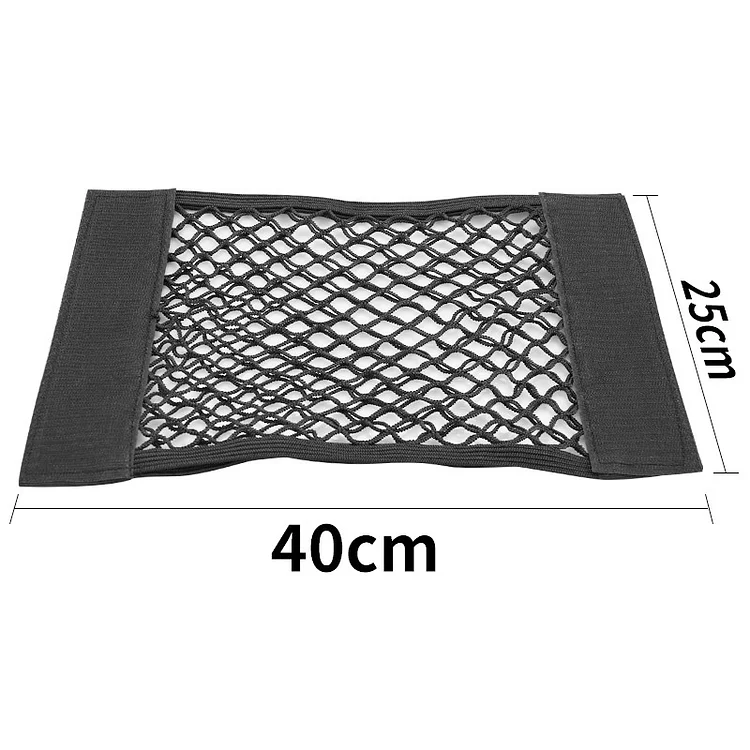 Features:
Beautiful outlook, strong and durable, make your car cleaner.
Unique shape, simple style, easy to install.
Smooth dual layer elastic mesh, strong scalability, it won't be dropping for lack of resilience.
Designed to easy install , not easy to fall down.
You can organize your car extinguisher, tickets, and other small items, makes your car more neat.
Note: this item can not be installed on smooth surface or fluffy surface.
Type: Car Trunk Storage Bag
Material: Elastic mesh
Quantity: 1pc
Item Color: Black
4 Size (L x W) : Approx. 80 x 25cm
1 x Car Trunk Storage Bag
Purchase Notes:
1. Since the location of the net bag is not the same, and the material of different cars is different, you must confirm that it can be installed and used normally before buying.
2. Since the Velcro tape used is of good quality and strong adhesion, you should pay attention to the fuzz during use. Some models have very short trunk fuzz, and some models have plastic trunks. You can buy a screw net bag. You can use similar magic before buying. Paste materials (such as windbreakers and mountaineering bags with Velcro structure) are tested for pasting, please confirm that you can use them before buying.