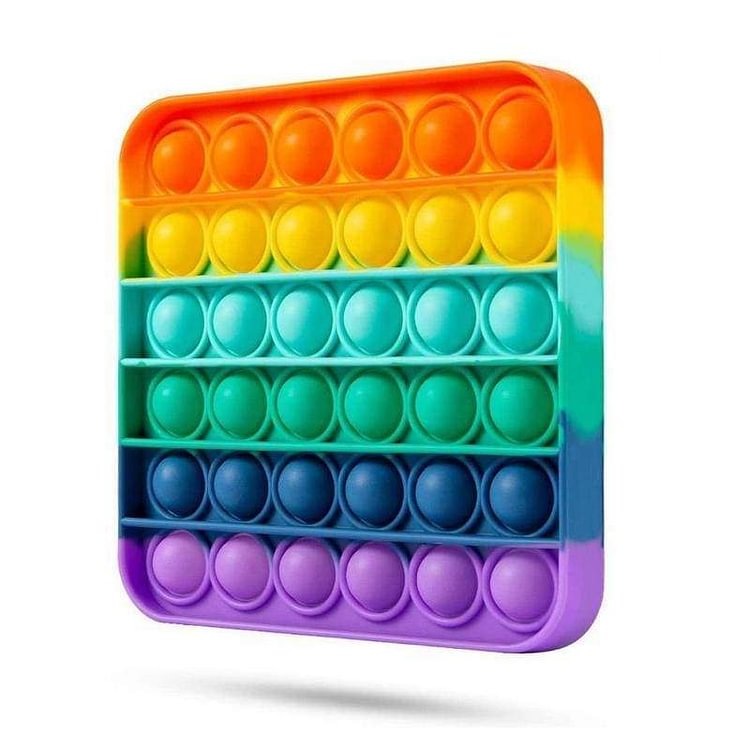 🎗️ DURING AUTISM AWARENESS MONTH 🎗️
We are 

GIVING AWAY 100 
BUBBLE POPS
 for FREE

!
The child's constant need to move around or fidget can cause lower productivity and less focus. Especially for children with Autism, Aspergers, ADHD, or similar disorders.
Something mindless calms them down and increases their concentration. Redirecting their fidgeting behaviors can even enhance their learning.
Bubble Pops is a simple and easy way to stimulate children's senses, increase their focus and calm their minds.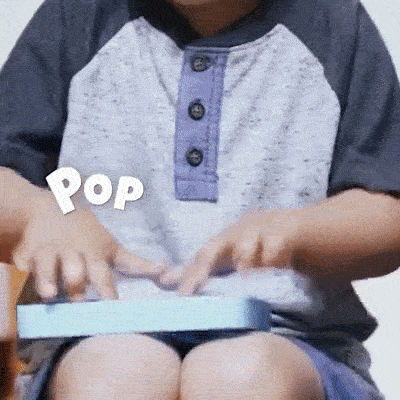 Simple enough for a 4-year-old, complex enough to fire up anyone's neurons. Bubble Pops combines all the fun of bubble wrap into one-piece endless fidgeting fun. It's also used by adults around the world to combat symptoms of anxiety, stress, and other similar disorders. 
😌 Reduces Stress & Anxiety
🧠 Increases Concentration & Focus
💡 Improves Fine Motor Skills
🖐️ Develops the Smaller Hand Muscles
Case studies show a 10% increase in certain academic scores amongst students using fidget toys and a 27% increase with students diagnosed with ADHD. Concluding that fidgets can benefit the learning process, especially in those with learning disabilities.
Great as a 1-on-1 fun game: 
Players take turns pressing down any number of bubbles they wish in a single row. 
The player who presses down the last bubble losses the round
Flip it over and start again! 
No pieces to drop, lose or keep track of. The fact that it doesn't come with any additional pieces or parts makes it great for long car rides with your tireless kids.
GUARANTEE 
We truly believe that customer support makes all the difference and will do whatever it takes for you to have the best possible experience. In case you're not satisfied with your purchase, let us know and we'll make things right.
Customer Reviews