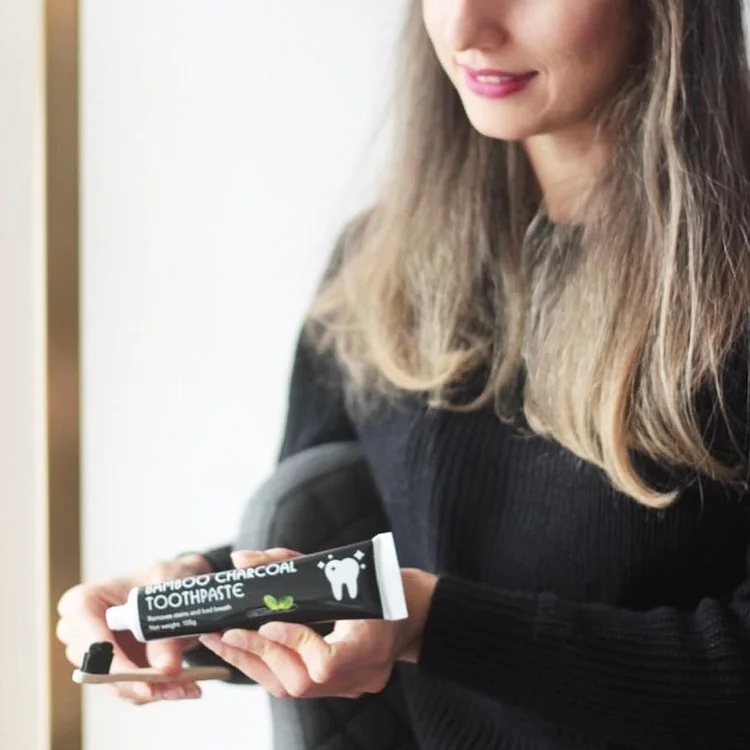 Features:
All-natural ancient Japanese formula
Promotes teeth whitening and fresh breath
Penetrates deep within the spaces of the teeth
Tastes good and fresh
Kills bad odor-producing bacterias
Sufficient for 2 months (twice a day brushing)
Description
Our special line of Bamboo Charcoal Toothpaste will make your teeth beautifully white. This ancient Japanese formula is all-natural and specially made right where it originated from. Teeth yellowing is caused by enamel erosion; this toothpaste prevents that and gives white teeth with fresh breath.
Features:
All-natural: Contains no fluoride, sulfate chemicals or artificial colors.
Activated charcoal formula: The toothpaste fights against cavities, plaque and gingivitis while eliminating bad breath. Cleans up your teeth quickly and provides good oral hygiene.
Deep penetration: The bamboo charcoal whitening toothpaste penetrates deep between the teeth to fight plaque and whitens your teeth.
Reduces bacterias: It decreases the accumulation of bacterias that cause bad breath by 90% for up to 12 hours.
Good taste: Charcoal doesn't mean it tastes bad. Taste additives provide a comfortable brushing experience.
Weight: 105g