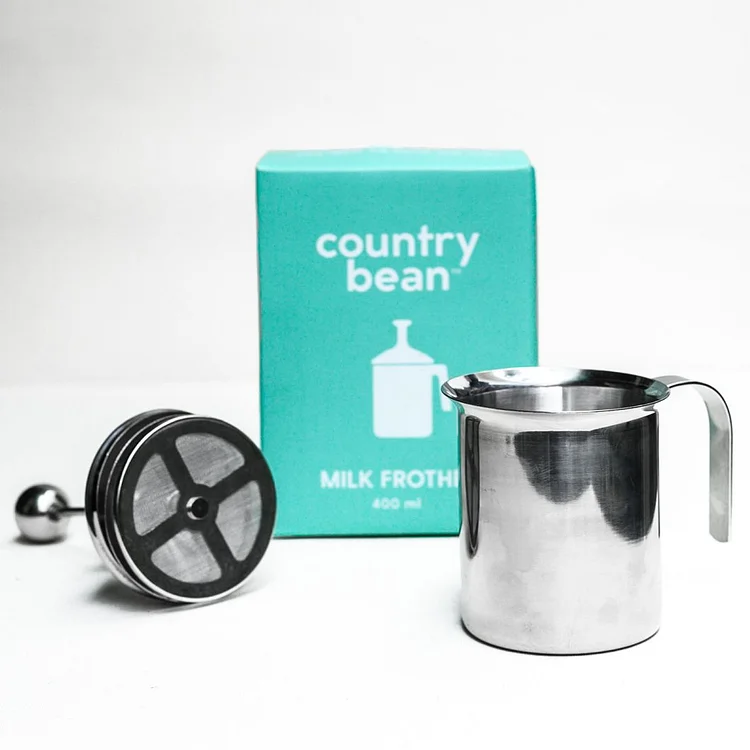 Ever wondered how to make a beautiful cup of frothy, drool-worthy coffee? Meet the Milk Frother.
The easiest way to make cafe-like coffee at home.
DESCRIPTION
Capacity: 400 ml
Material: Stainless Steel with Mesh

No power/battery required to operate

Easy to use and clean
HOW TO USE
Fill the frother mug halfway with hot milk
Close the lid and use the plunger to plunge the milk rapidly for 10-30 seconds

Remove the lid and plunger. Pour hot foamy milk into your coffee cup and enjoy!