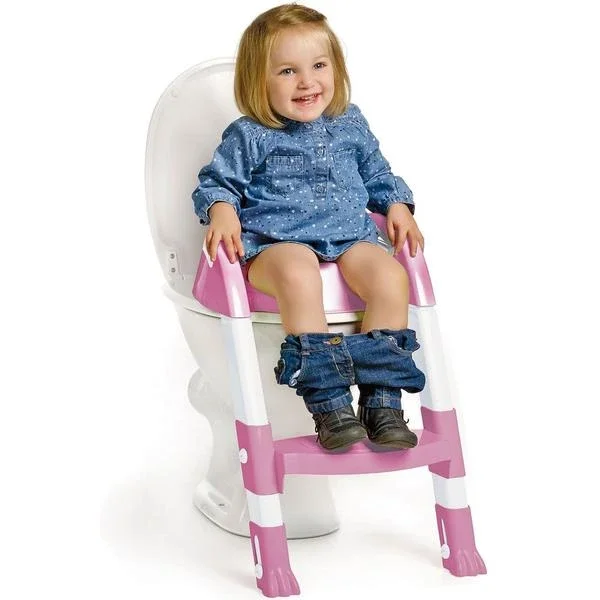 POTTY TRAINING HAS BEEN MADE EASIER THAN EVER!
Mom & Dad, your searches for the right potty chair are over! Now introducing a unique design that is guaranteed to give your child the best toilet seat training experience!

No need to buy multiple potty training contraptions. Our potty training seat includes a portable potty toilet trainer with a mini ladder and a toilet seat reducer.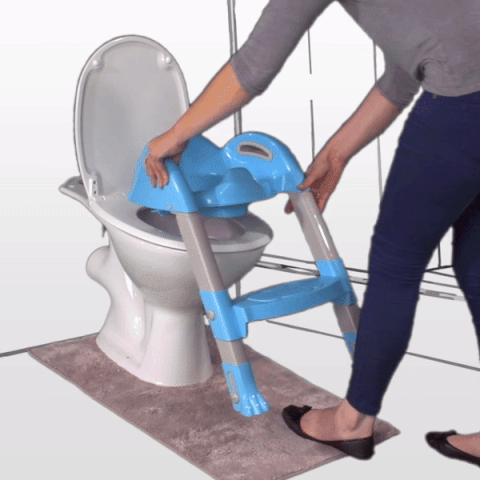 The Toilet Training Seat not only helps babies learn to potty themselves but also keeps the mother away from the troubles of cleaning Babies' Potty.
Your baby can step up, hold the handles and turn around safely! Much easier than a handle-less stool.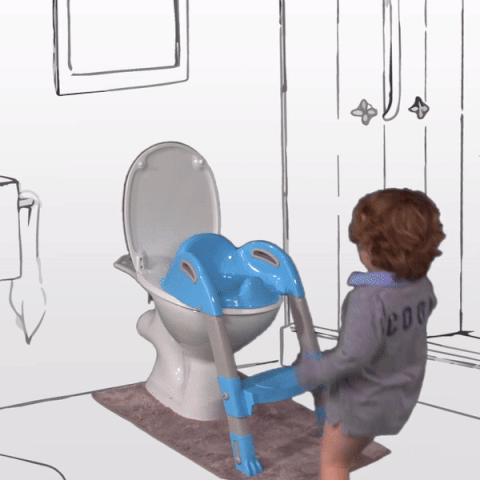 The potty seat weighs 3.3 pounds with the dimensions of 13.8 x 13.8 x 15.8 inches that is ideal for kids 12 months of age and above..
With it's folding design, you can fold it easily for convenient storage. You can fold it when the potty chair is not in use allowing for a space saving option.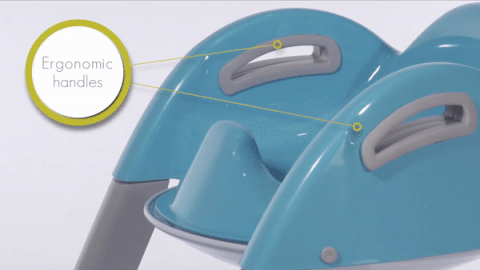 We know you are busy parents and easy cleaning is important to you. The potty training seat is very easy to clean! Just wash it the way you normally would wash your toilet seat.

It aims to encourage kids to go to the toilet independently and help babies form a good habit with using the big toilet.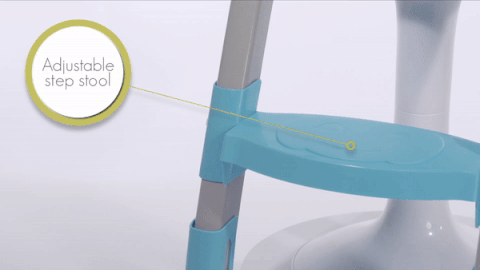 It gives them a feeling of security, creates independence for them, helps encourage them to get used to the adult toilet. It is time for your kids go to toilet by themselves.
Baby steps toilet seat cover & steps

Comfortable seat & handles

Fits all standard toilet seats