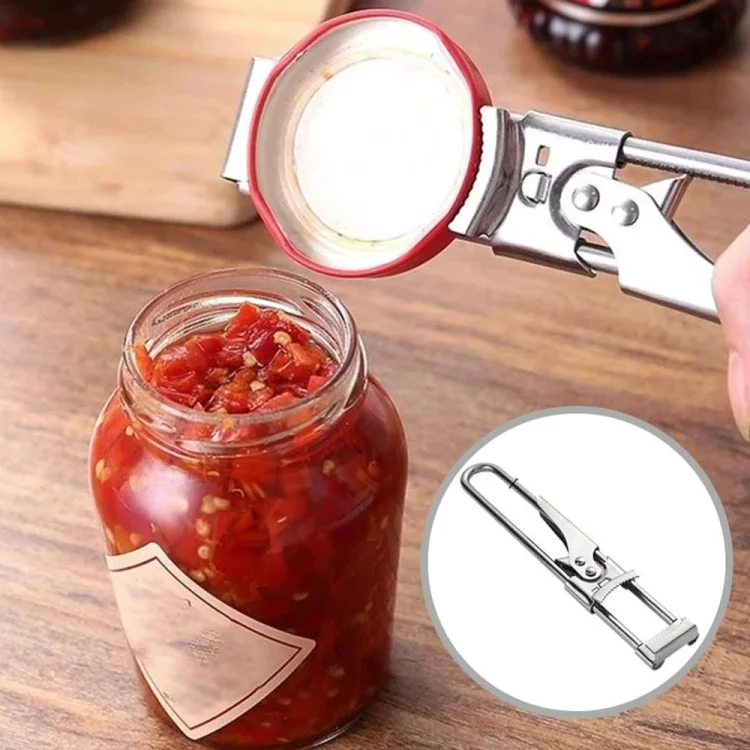 Features:
Made of stainless steel
Gripper & Opener
Workable for all small bottles
Ideal for home, parties, bar, restaurant, etc.
Description
Stop using clothes or knives to open the stubborn lids that end up in nothing except the bottle's fall and breakage; instead, use this can opener. Ease your life once forever with this clamp opener that will open new can lids within seconds.
What you will get:
Gripper & opener: It grips can's lid like no other tool can and opens them within seconds, taking a fraction of your effort and time than usual.
Adjustable: By adjusting its clump, you can open lids of any size used in the kitchen.
Anti-slip design: The grooves on both handles do not let it become loose while you open a lid.
Stainless steel made: Made of stainless steel, the can lid jar opener neither rusts nor does change shape with frequent use.