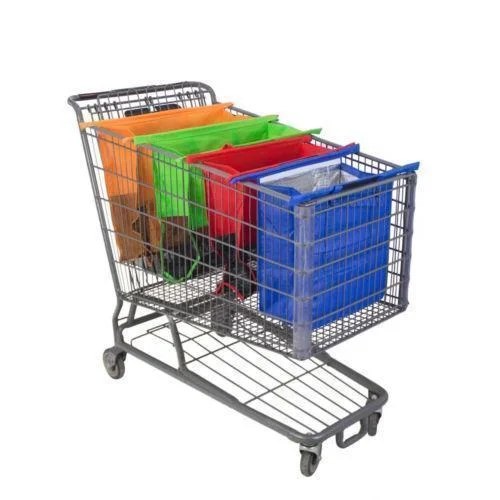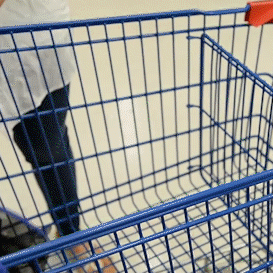 Say goodbye to endless plastic bags that ultimately end up as environmental hazards. Stop trying to remember the half dozen 鈥済reen鈥 shopping bags you'll need on your supermarket trip. It's time to join the revolution - Trolley Bags are the new way to do your grocery shopping. Four different sized bags make you easily sort your groceries and bag them at the same time.
Makes your life much easier: Checkout becomes a breeze, now that everything's already organized for you. And transferring from your car to your pantry becomes easier than ever before.
Designed for durability: Made of the highest quality materials. Double stitched and high-grade materials. Avoid all of the cheap knock-offs and low-end copies. Designed to be used for many years. Machine washable.
Get rid of plastic bags for food: Reusable Eco-friendly set of shopping cart trolley bags offers instant organization, as soon as you pop them into your cart. Four bags are all you need to store all of your Grocery shopping!
Compact storage: When you're done shopping and ready to relax, simply roll the bags up, then all four of them fit into a neat velcro-fastened package, which can be stored in the car or hooked onto the cart for your next grocery run.
Specifications:
Material: Non-woven.
Size:Red: 46cmx 21cmx 45cm.
Blue: 40cmx 20cmx 41cm.
Green: 49cmx 25cmx 48cm.
Orange: 56cmx 29cmx 51cm.
Package Include:
1 x RedShopping Bag.
1 x BlueShopping Bag.
1 x GreenShopping Bag.
1 x OrangeShopping Bag.
Notes:
Size will be 1~2 inches inaccuracy due to manual measurement.
Inevitable differences in monitor settings, maybe there be differences between the objects and pictures.