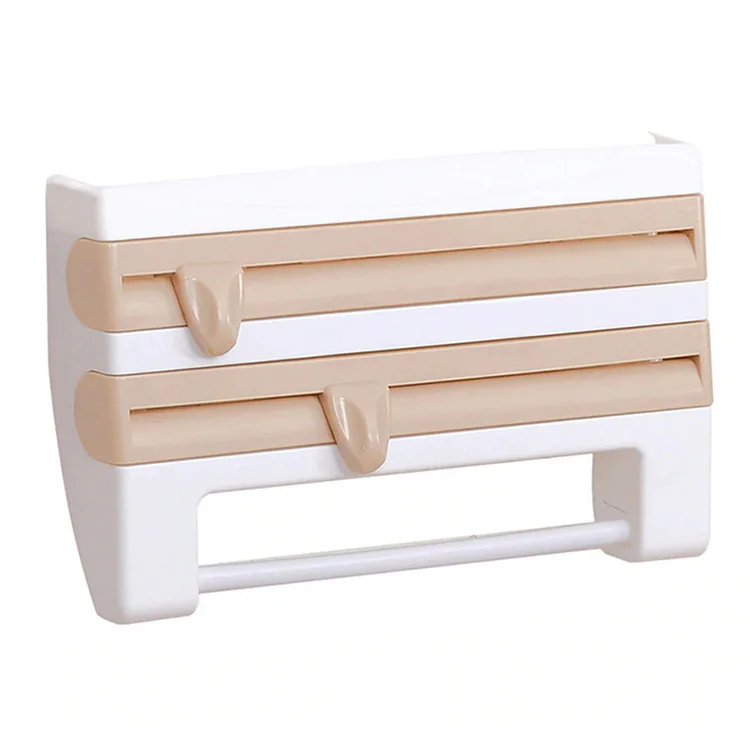 Features:
Made of ABS material
Baffle slot design
Sharp Triangular cutters
2 Way Installation
Available in multiple colors
Description
Get this 4-in1 wall mount to place your bottles, hold aluminum foil, wax foil, and paper towels. No more irregular cutting of the aluminum foil as this holder will dispense as much needed. Cut easily with a simple scroll.
What you will get:
4-in-1 storage rack: The top rack can be used to place small bottles and accessories. Below it is a holder and dispenser of aluminum foil, followed by a wax paper holder and cutter, and finally, a paper towel holder at last.
Easy to install: With a two-way installation, you can either stick it with adhesives or with screws.
Sharp Blades: The triangular blades in the scroll cutter cuts fast and with accuracy.