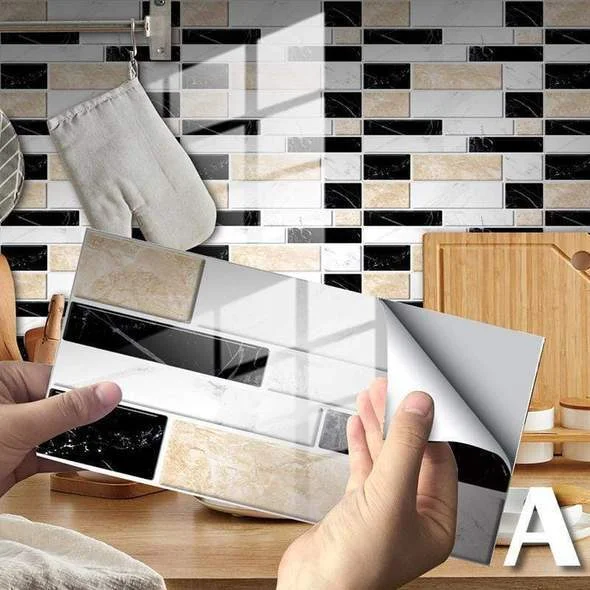 ✨A variety of colors and styles to choose from✨
✨ Beautifying your wall is super easy✨

Size Guide:
A~H : 20 x 10cm(Package includes: 12 pieces per package)
I~J: 30 x 30cm(Package includes: 12 pieces per package)
Package Include: 12 sheets /pack
Q: How much is needed for each square meter of the wall?
A: I pack of 12 sheets covers an area of 0.24 m².
(You can measure the size of the wall, calculate the area, and then divide the wall area by 0.24 to get the number of packs you need to buy. However, for convenience, I generally recommend buying 1 extra pack.)
---
✨Beautifying your wall is as simple as this✨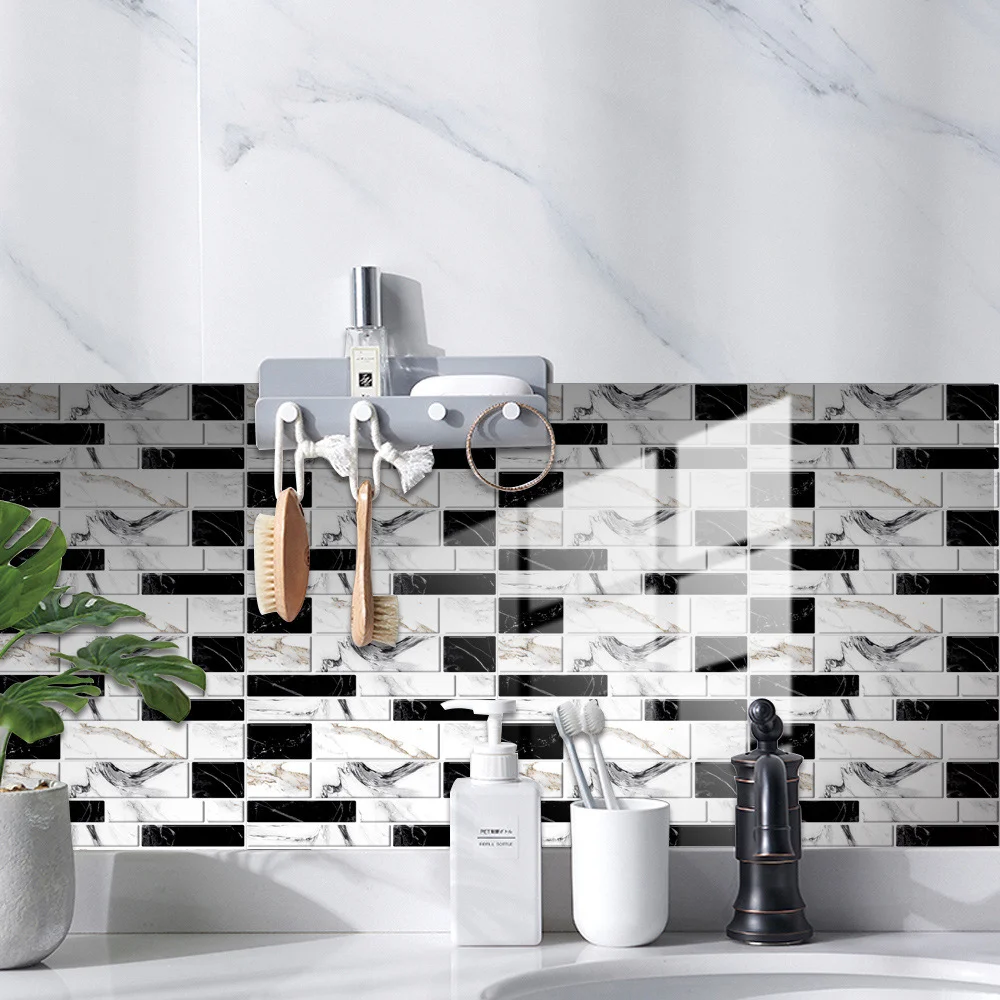 Heat-resistant & Waterproof: the tile is made of eco-friendly material, resistant to heat and moisture, Easy to wipe to remove the stains.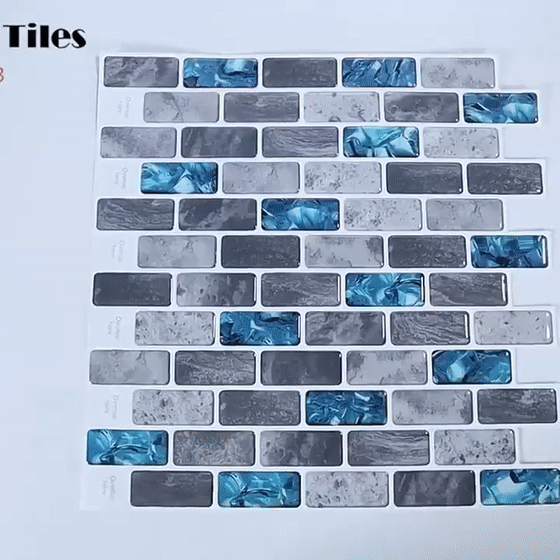 Stylish, Beautiful & Wide range of uses: Designed for kitchens, bathrooms, living room and dining room, Premium quality peel, and stick tile.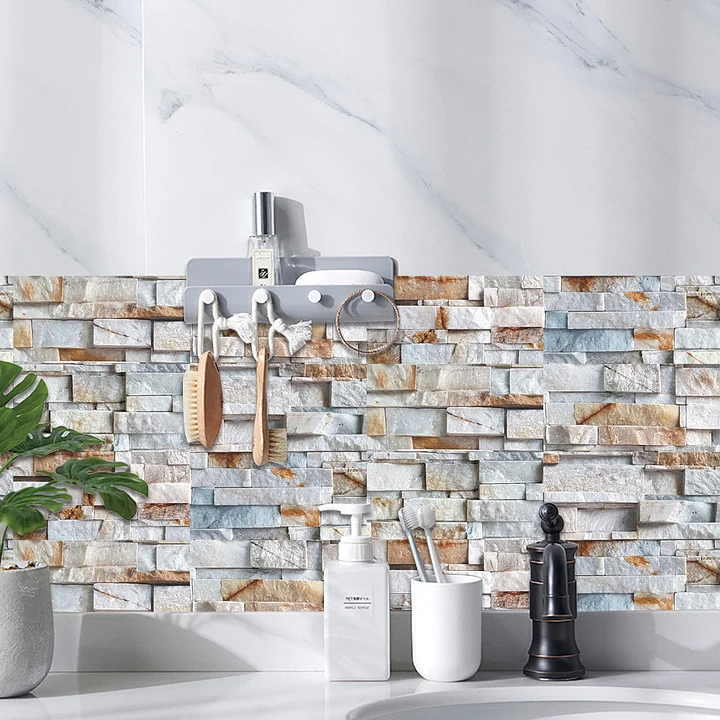 Easy To Install: stick on backsplash tiles for kitchen or bathroom, self-adhesive, steady sticky, no special tools, and no experience needed.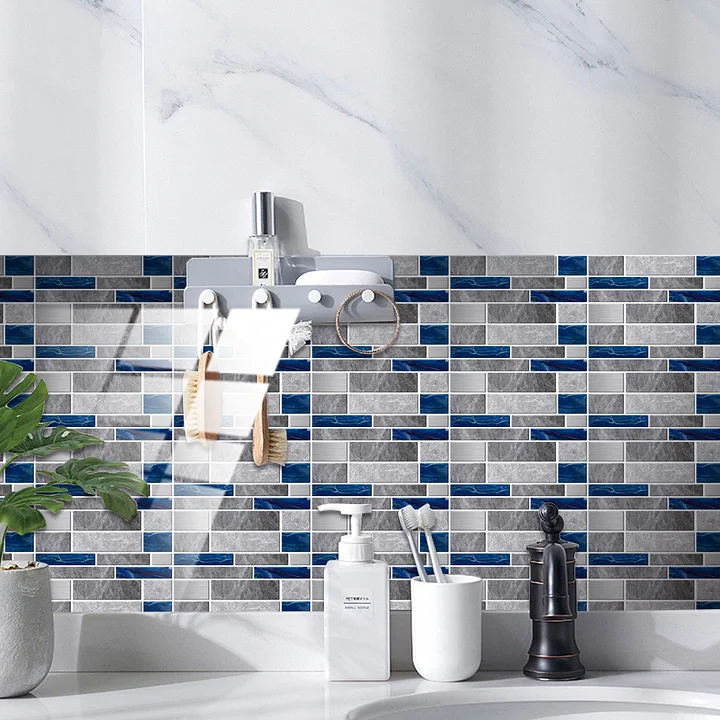 Recommended use: Kitchen, bathroom, bedroom, laundry rooms, wooden cabinet, stairway entrance, etc.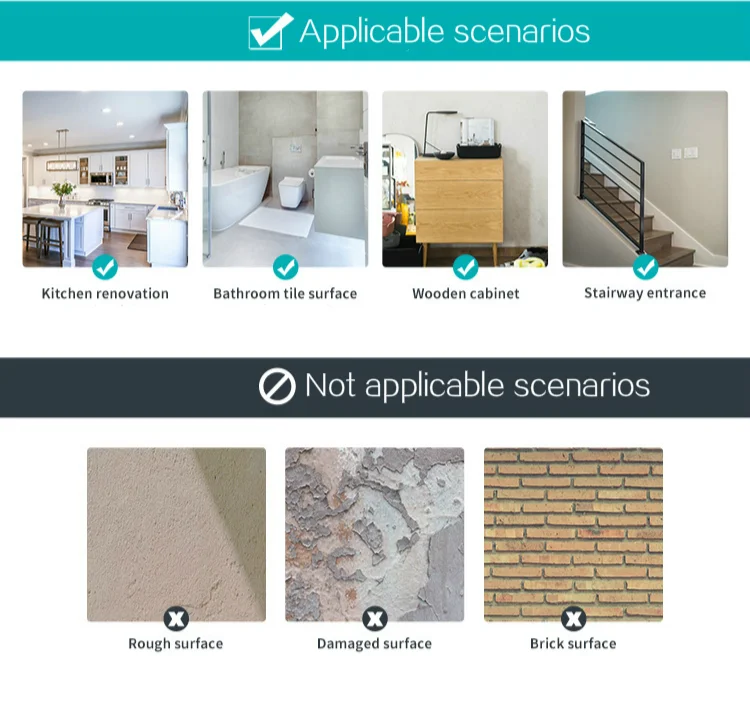 How To Install:
Step 1-You should thoroughly clean and dry your wall.
Step 2-Overlap the tiles and grout lines, peel off the backing and stick side by side for a seamless appearance.
Step 3-Press firmly after confirming the place.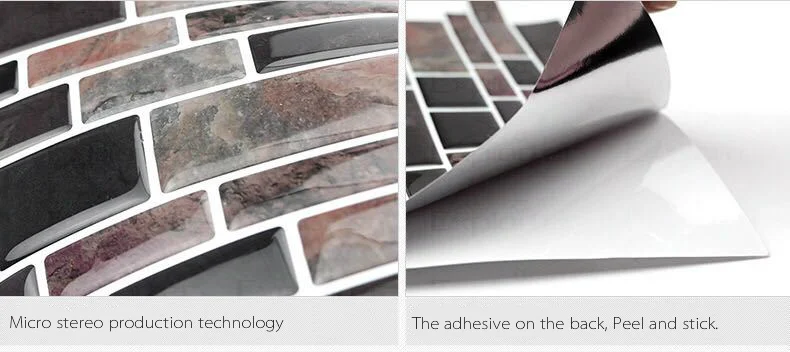 Product information:
Material: PET+PU
Features: water and oil proof
Size of A-H: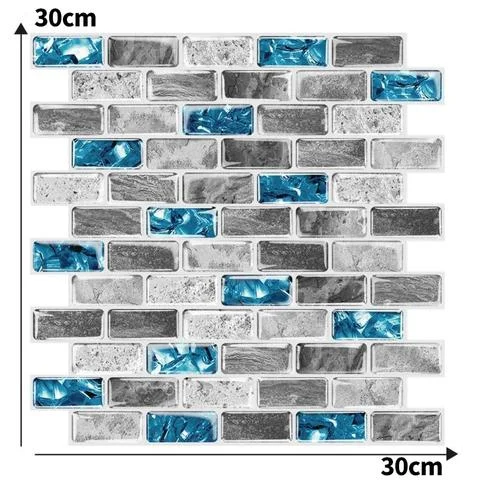 Packing List:
12 pieces per package (The exact number depends on the number of packages you buy.)