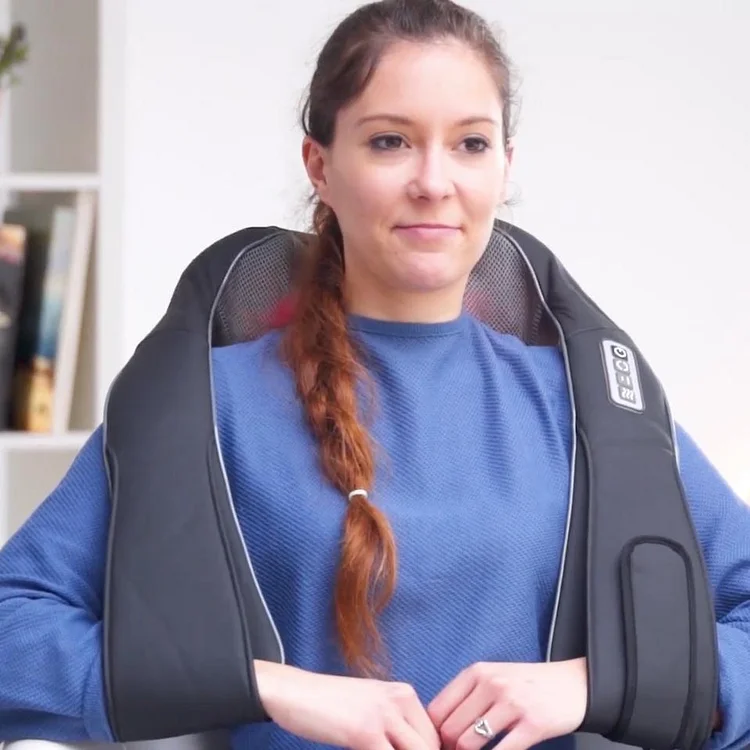 Features:
Massager for your muscles
Improves blood circulation & promotes good sleep
Three-speed strength levels
Bi-directional movement control
Use it at the home, office, or in the car
A perfect gift to your loved one in anxiety
Powered by AC adapter or car charger
Description
This 3D Body Massager Vest comes equipped with 4 big nodes and 4 small nodes that provide deep tissue massage to your neck, shoulders, upper back, lower back, waist, feet, thighs, calves, legs and arms - providing your body with an all-over stress relieving massage, while simultaneously alleviating sore muscles and helping you to relax.
The three-speed strength levels allow you to administer just the right and appropriate amount of pressure to relieve your muscle aches and pains.
Features an on/off button, a directional button, a strength control button, and a heating button.
The built in, Bi-directional movement control mimics the motions of an 'in-person' massage experience. This 3D Body Massager Vest will automatically reverse after each minute providing you with better distribution of massage effects.
Using infrared heat our 3D Body Massager Vest can be used to ease muscle tension and stress, while also promoting healthy blood circulation.
This neck and back massager includes a wall power adapter and a car charger, so you can experience an electric, self massage in your home or office or in your car while traveling.
Approximate Measurements: Across top- 41 cm, (16 in.), Down 50 cm, (20 in.), Wrist rests 17 cm, (7 in.)
The 3D Body Massager Vest would make a perfect gift for your loved ones!