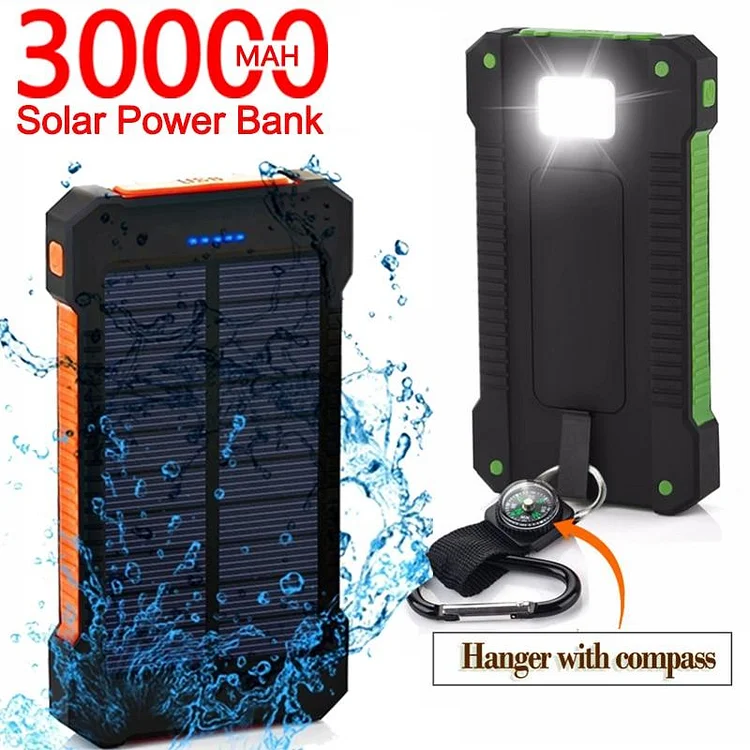 Special Design for Outdoor. Compact design and with a hook + Carabiner, so you can freely attach it to your backpack in camping, and it will recharge itself under direct sunshine for emergency. 
Dual USB Outputs DC 5V/2.1A(one device, output max 2.1A), DC 5V/1A(two devices, each output 1A) USB ports for Tablets, other smart phones or other electronic devices. DC 5V/1.5A USB input for fast charge solar power bank itself.Allow you to charge two devices at the same time, the Solar power charger provides great convenience with you and your friends who needs charging services.
SOS Function The solar battery pack is a perfect outdoor companion. With Steady-SOS-Flickering modes, it leads you through darkness and emergencies as lifesaver.
Weather resistance and durability:When designing with outdoor campers in mind, Miady's portable solar charger can help you meet all your power needs. Waterproof, dustproof and shockproof, can withstand the damage that may be caused during outdoor activities.